LOCAL PRODUCERS AND STORES WITH AUTHENTIC REGIONAL PRODUCTS
1.VESNA LOBORIKA is a FAMILY DAIRY where production is based on the traditional production of ISTRIAN CHEESES, with the application of modern methods of cheese technology. They also produce extra virgin olive oil alongside the cheeses. At the dairy, they produce a wide variety of cheeses, including cottage cheese, mixed (cow and sheep) cheese, sheep cheese, goat cheese, cow cheese in olive oil, cow and sheep cheese with truffles, cow cheese with olives, cow cheese with green pepper, and cow cheese with hot chili peppers. The dairy is located just 7 km away from Pula, and their shop can be found at the Pula Market as well as in the village of Loborika. Whether you're a cheese connoisseur or simply looking for a delicious local treat, their shop is definitely worth a visit.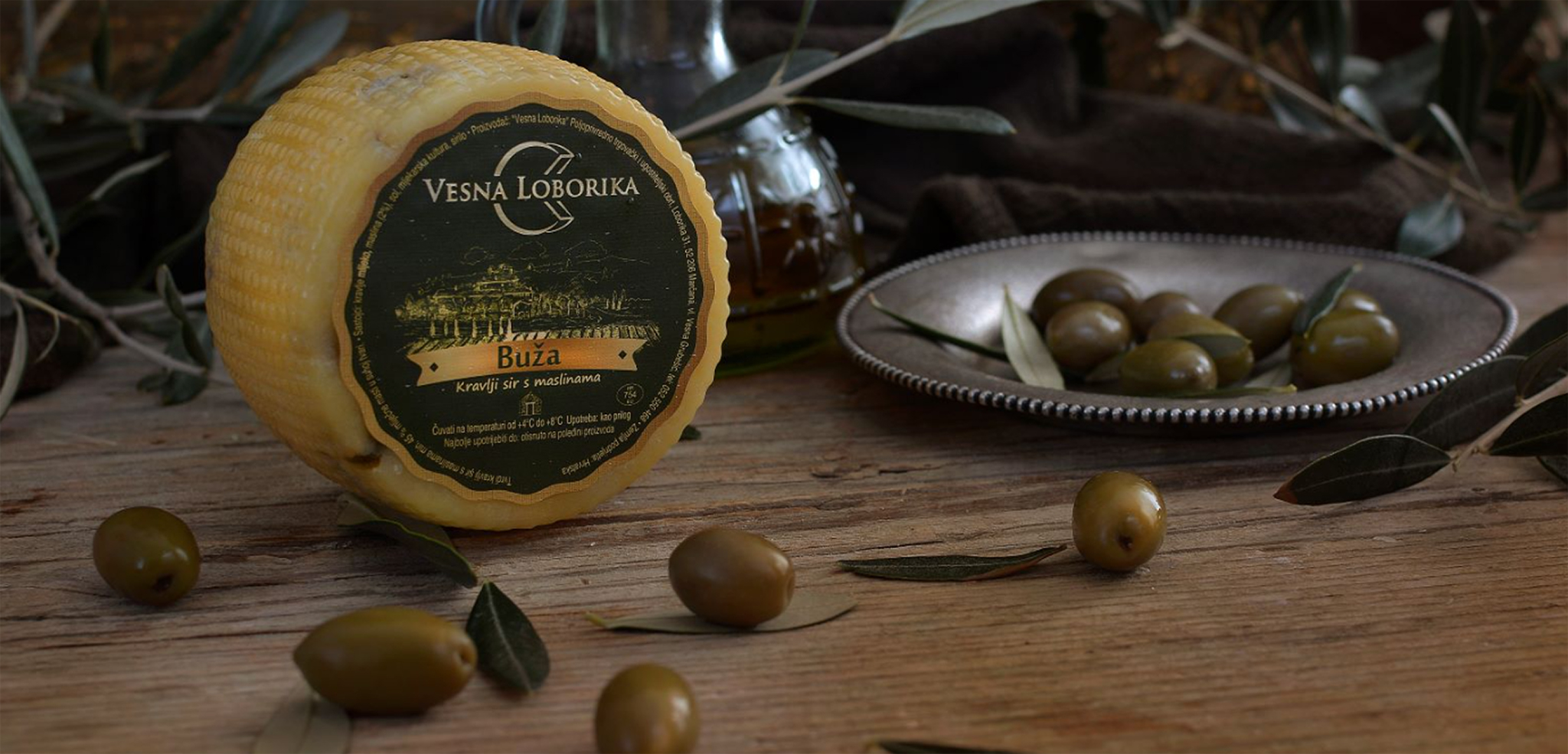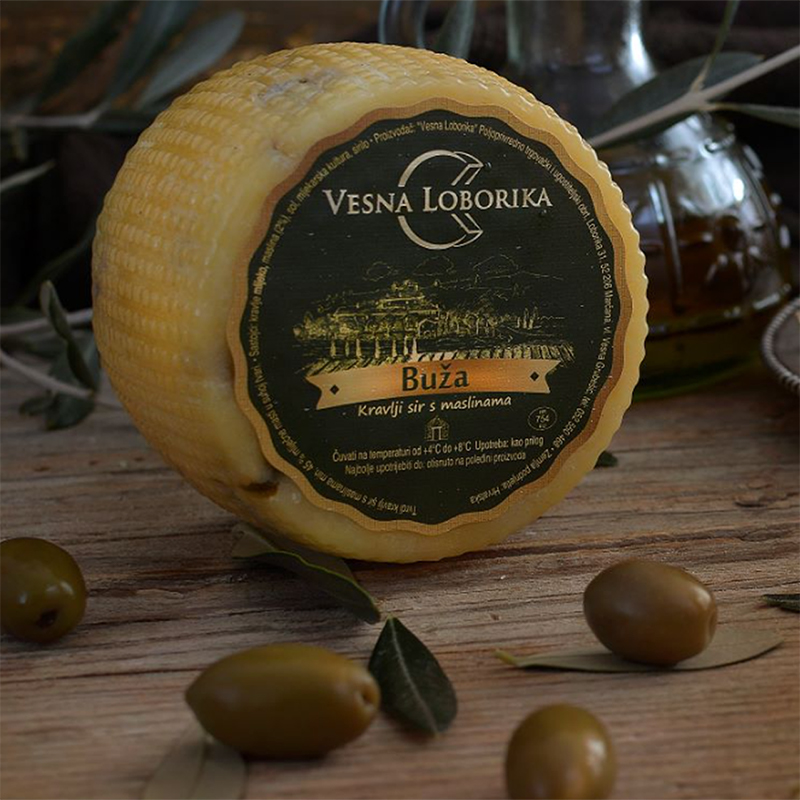 2.FAMILY DISTILLERY AURA offers exclusive TRADITIONAL PRODUCTS such as BRANDIES, JAMS, and other traditional items made from wild herbs and fruits. These ingredients are carefully handpicked in an ecologically clean environment on the slopes of the Ćićarija mountain, far away from roads and inhabited settlements. Their production includes a range of interesting delicacies, including jams and brandies. Aura's main goal is to ensure that their products maintain the same quality as those made by our grandmothers, who created homemade products without any preservatives or artificial ingredients. In addition to the traditional BISKA, MEDENICA, AND TERANINO, they produce over 20 different types of brandies and liquors. Their stores can be found all around the Istria region.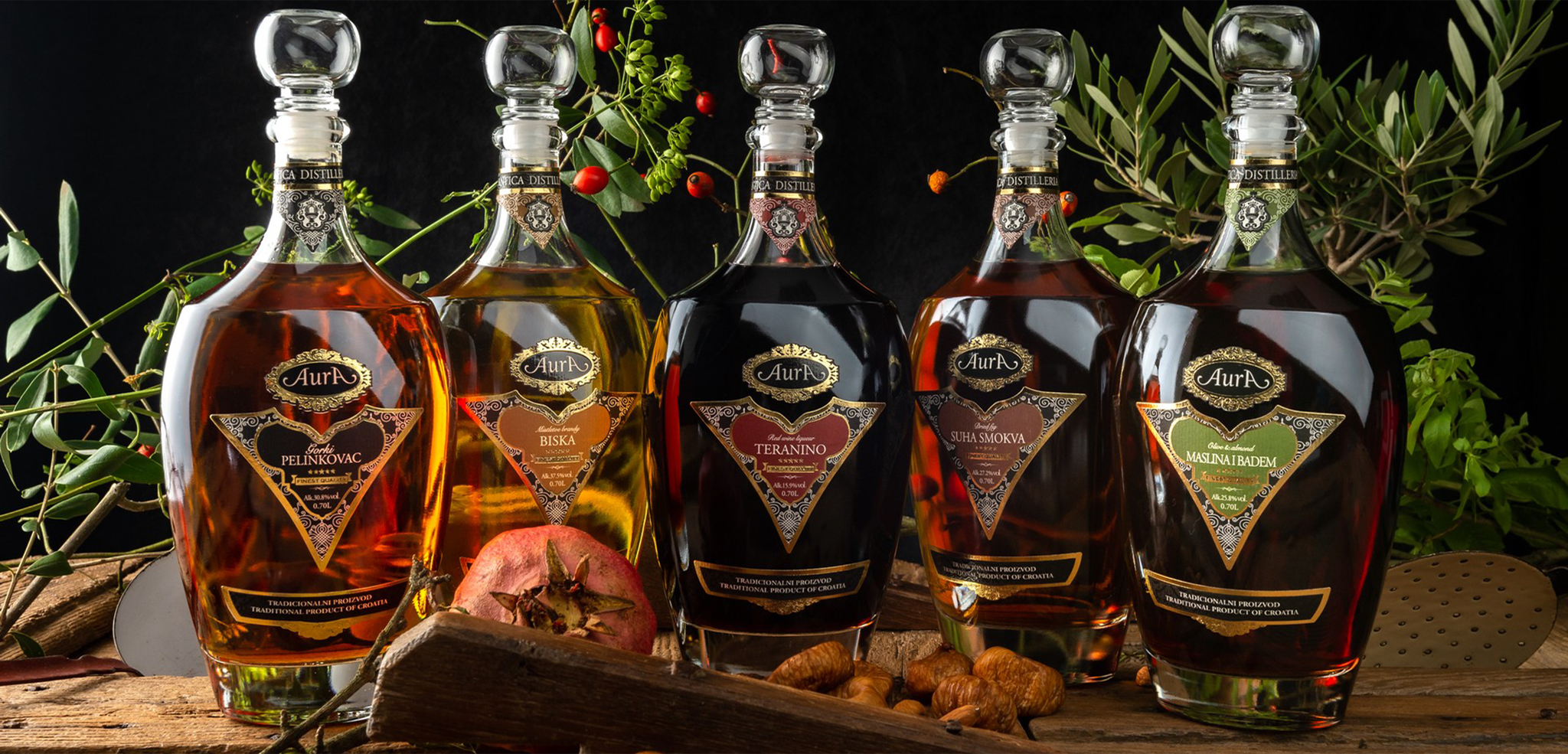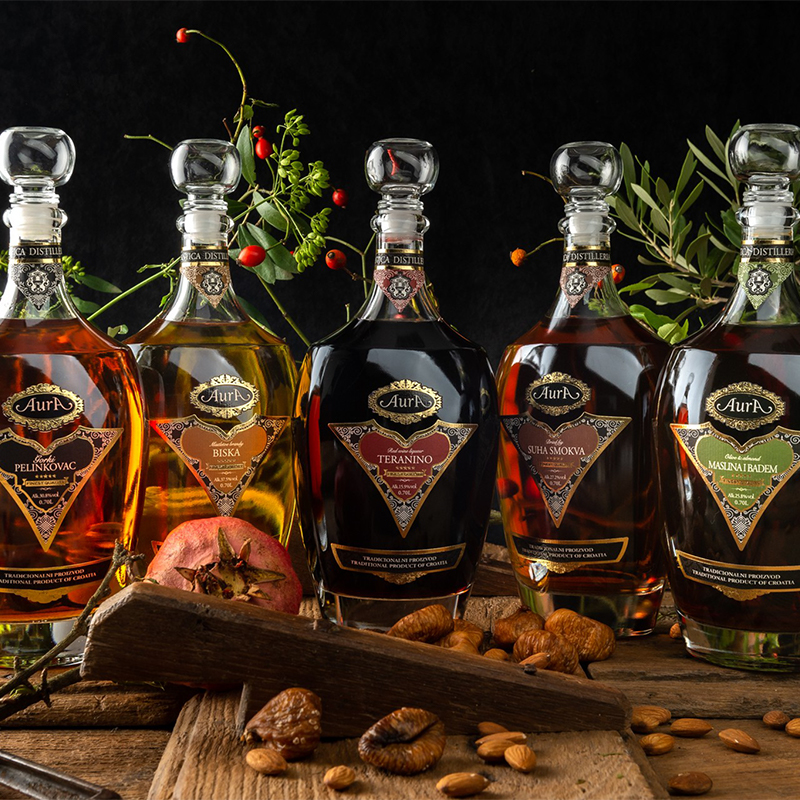 3.LOKALITET (Local.Eat.At) is a store and online marketplace showcasing LOCAL PRODUCTS FROM ISTRIAN FAMILY FARMS. Explore a diverse selection of authentic and fresh produce, from farm-fresh fruits and vegetables to homemade delicacies, all sourced directly from local OPG-s (FAMILY AGRICULTURAL BUSINESSES) in Istria. Enjoy the convenience of ordering these exceptional products through our user-friendly webshop.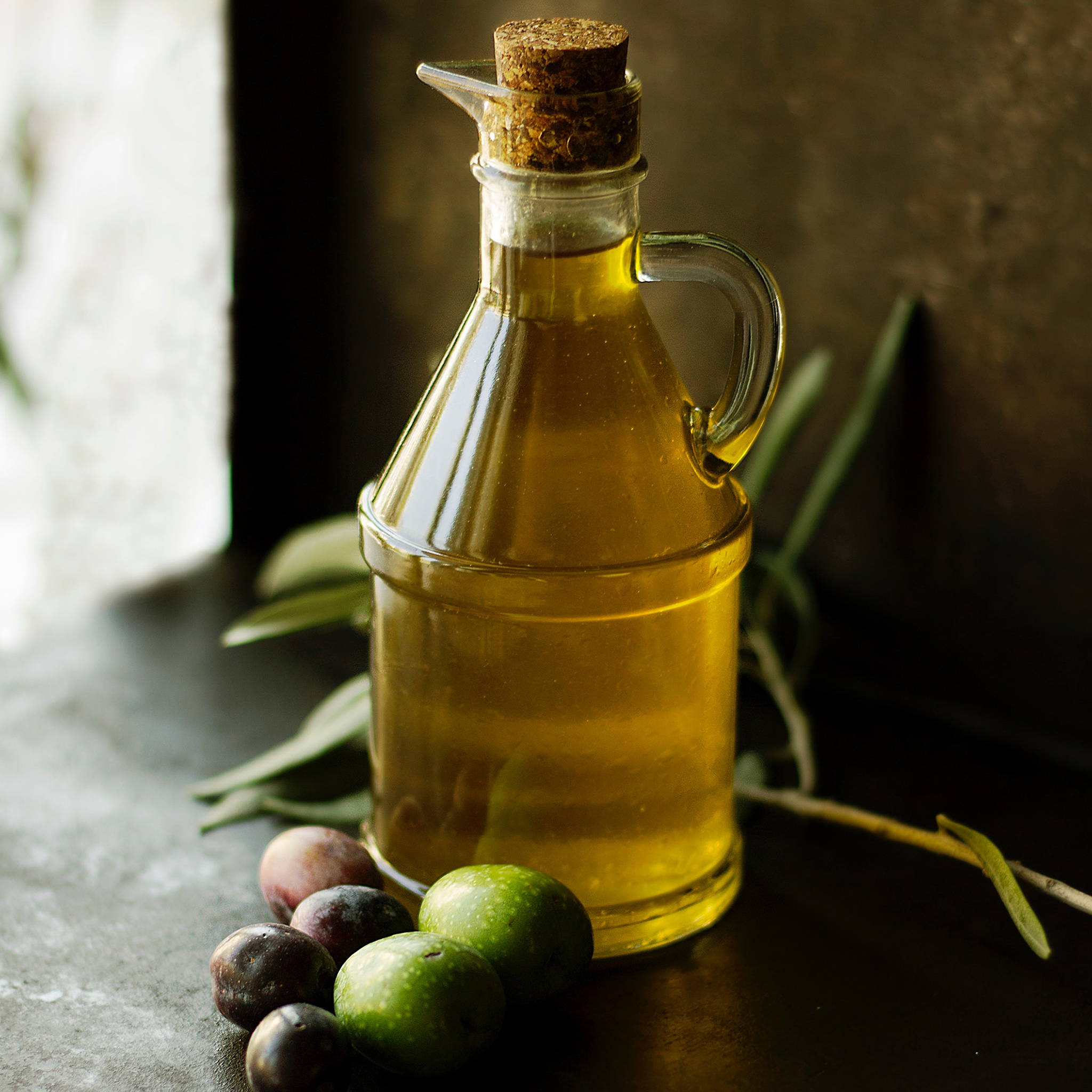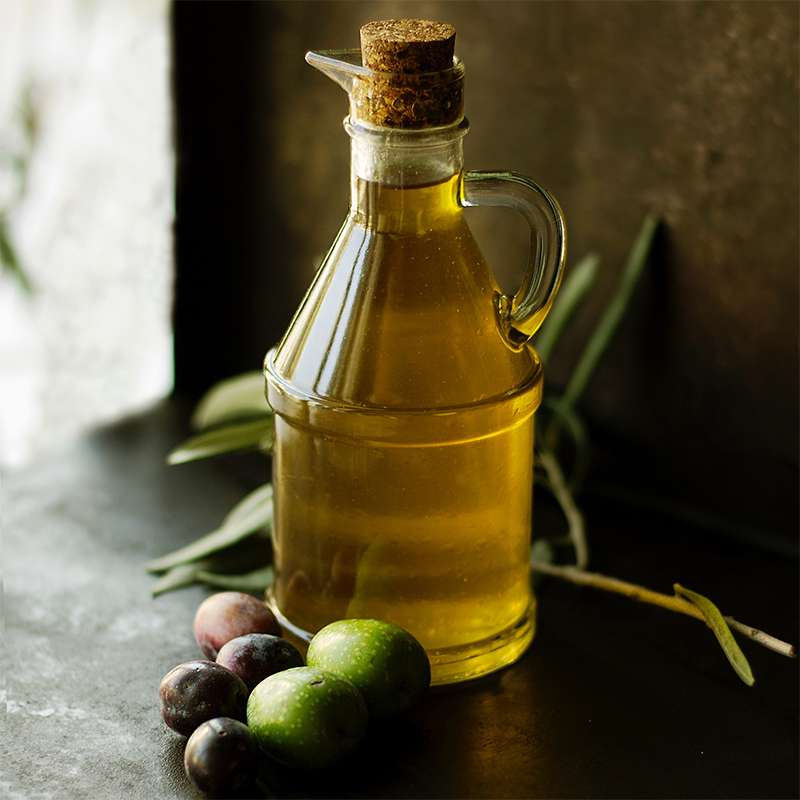 4.PRŠUT. ULJE. VINO. SIR – the name of the shop, "PROSCIUTTO. OIL. WINE. CHEESE", speaks for itself about the delicacies that can be purchased here. The shop offers products from Sanvincenti Family Farm, known for producing high-quality prosciutto and cured meats in Boškari. Additionally, they feature premium wines from local ISTRIAN WINEMAKERS AND A SELECTION OF CHEESES from local family farms.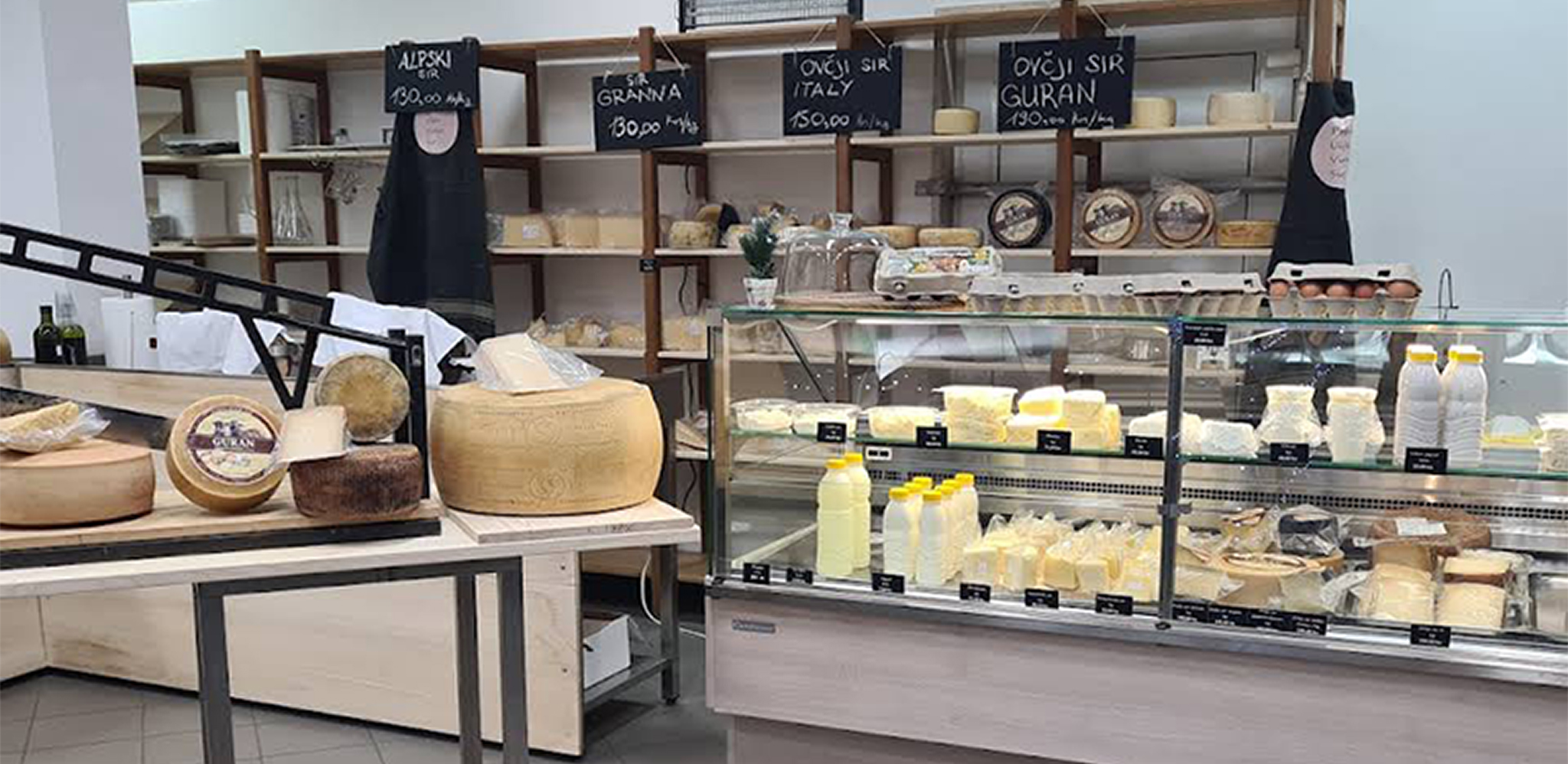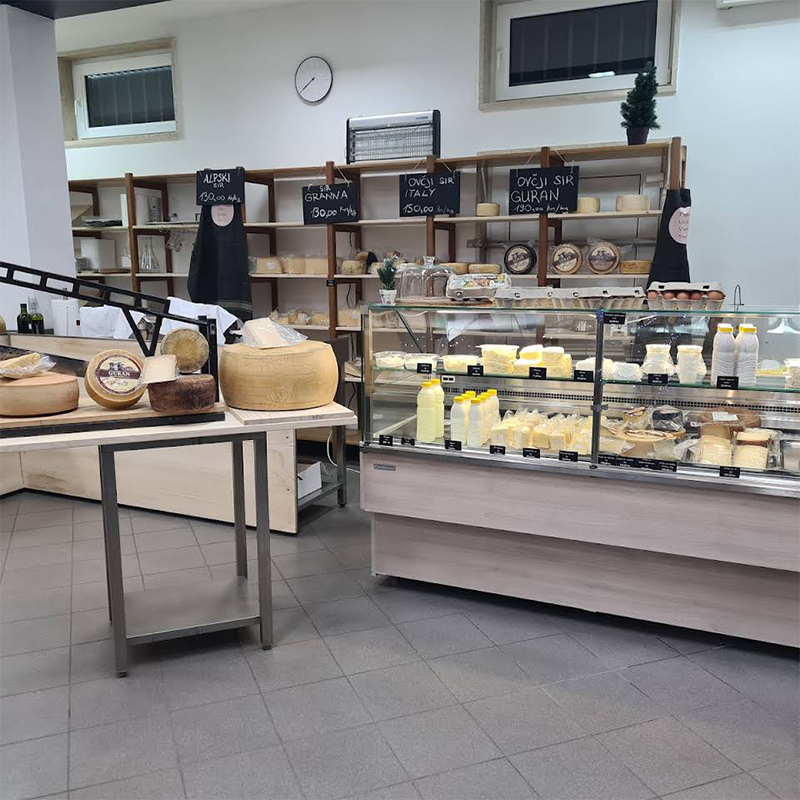 5. MUSEUM OLEI HISTRIAE shop, over there you'll discover the largest assortment of ISTRIAN EXTRA VIRGIN OLIVE OILS, as well as products sourced from family farms in Istria. The shop offers a wide range of options, showcasing the rich variety of flavors and aromas that come from the region's olive groves.