BEST RESTAURANTS IN PULA
BEST RESTAURANTS IN PULA AND SURROUNDING AREA
1. JUPITER, a beloved spot among locals is the perfect place for tourists seeking the best food, excellent service, and affordable prices. Open year-round, this restaurant offers a DIVERSE MENU that includes great PIZZAS, PASTA DISHES, GRILLED OPTIONS, AND SEAFOOD delights. With such a wide variety of choices, Jupiter is an ideal dining destination for guests who may be unsure of what to indulge in
2. KONOBA BOCAPORTA is a charming konoba (tavern) that offers a taste of TRADITIONAL ISTRIAN CUISINE. This restaurant is highly regarded among locals for its authentic and flavorful dishes. Visitors can expect a menu that celebrates the culinary heritage of the region, with a focus on locally sourced ingredients and traditional cooking techniques. The menu features ISTRIAN SPECIALTIES such as TRUFFLES, HOMEMADE PASTA, GRILLED MEATS, AND LOCALLY CAUGHT SEAFOOD. Vegetarian options are also available, showcasing the diverse range of ingredients found in Istrian cuisine. If you're in Pula and looking to savor the flavors of traditional Istrian food, Bocaporta is a recommended choice that won't disappoint.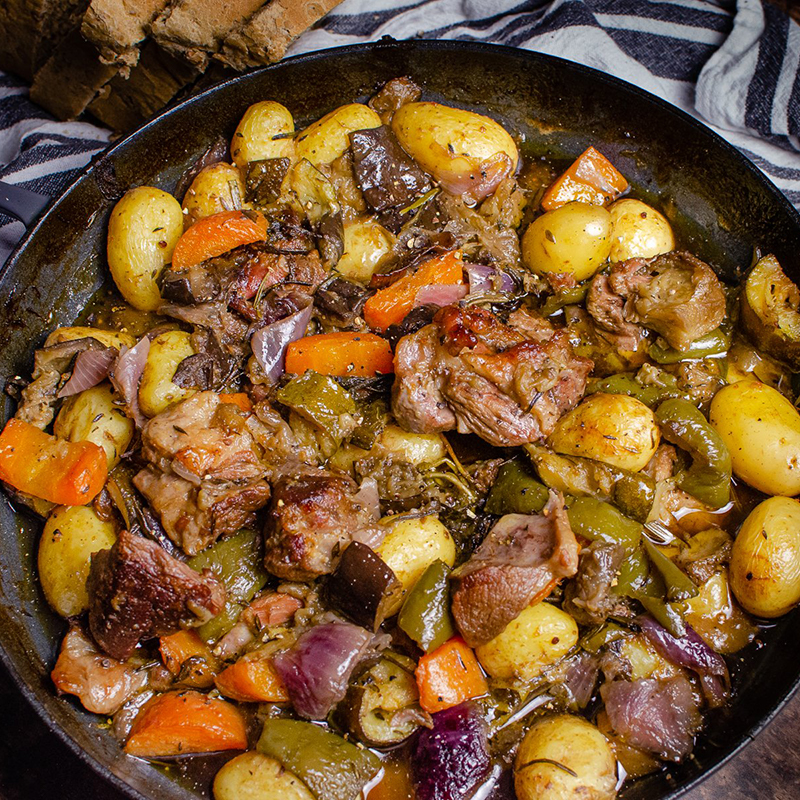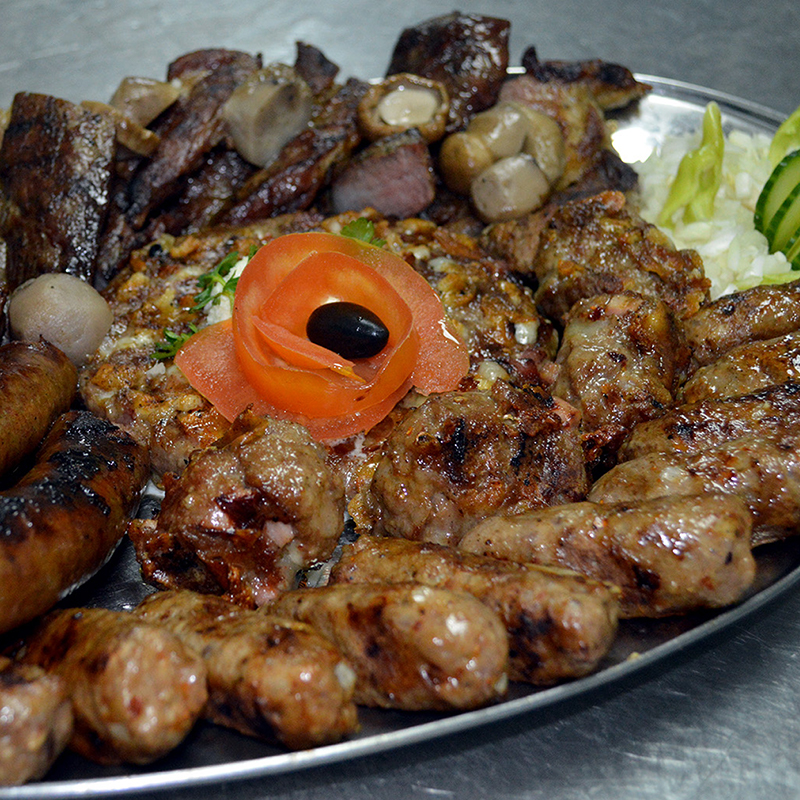 3. GRILL BAR CAMPO is located a few kilometers outside the city, which makes it an ideal destination for those looking to enjoy a relaxing meal away from the urban hustle. Known for its TRADITIONAL BALKAN GRILL, Campo serves up delectable dishes like ĆEVAPI, STUFFED PLJESKAVICA, AND VARIOUS MEAT SPECIALTIES. The menu showcases a range of flavors and options for meat enthusiasts. With its affordable prices and flavorful offerings, Grill Bar Campo is a go-to destination for those craving authentic Balkan grilled delicacies in Pula.
4. EPULON offers a nice ambiance, an authentic dining experience, and a focus on showcasing TRADITIONAL ISTRIAN AND MEDITERRANEAN CUISINE using fresh, locally sourced ingredients. Their menu boasts a wide variety of dishes, ranging from fresh seafood and hearty meat options to flavorful vegetarian choices. Each dish is thoughtfully prepared to highlight the natural flavors and pay homage to Istrian traditions.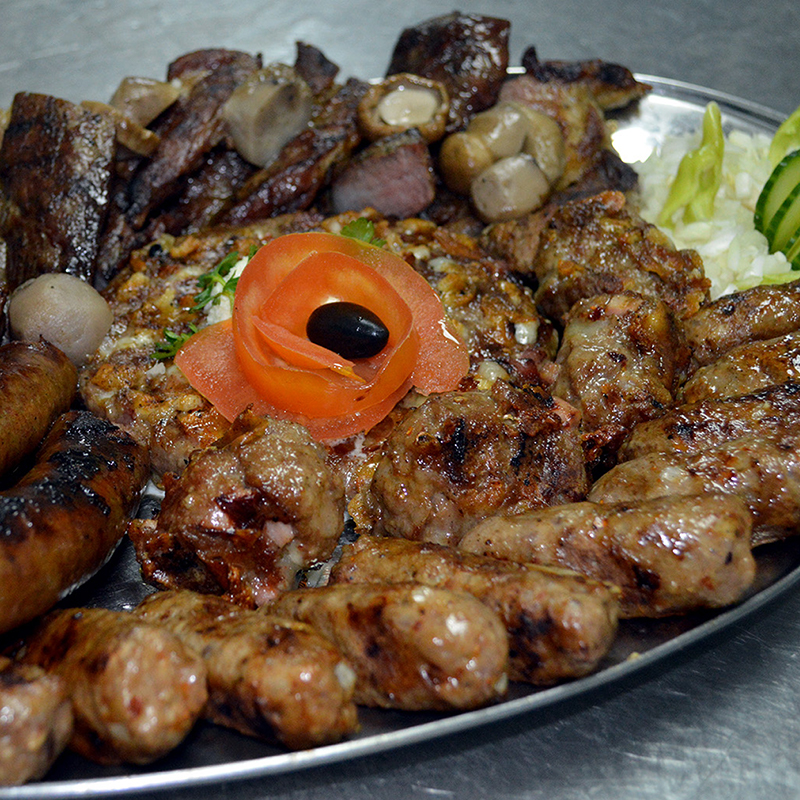 5. ALIGHIERI BISTRO is a cozy restaurant that is known for its diverse selection of pasta dishes and is open year-round, providing a reliable dining option for locals and visitors alike. The menu showcases a VARIETY OF PASTA types, such as spaghetti, penne, and linguine, all prepared with delicious sauces and toppings. From rich and creamy carbonara to savory bolognese, each dish is carefully crafted with attention to detail. Alighieri Bistro also offers truffle-infused creations, adding an extra touch to the dining experience.
6. TIVOLI PIZZERIA offers a range of pasta dishes and remains open year-round, ensuring a consistent dining option. One of the standout features of Tivoli Pizzeria is its convenient location, with a large parking area nearby. Customers appreciate the quick preparation time of the dishes, as orders are promptly served without long waits. The menu at Tivoli Pizzeria features a variety of PASTA options, satisfying different tastes and preferences. In addition to that, they also offer a wide selection of FLAVORFUL PIZZAS, appetizing salads, and desserts. It's a fantastic choice for satisfying your pasta cravings or enjoying a quick and delicious pizza in Pula.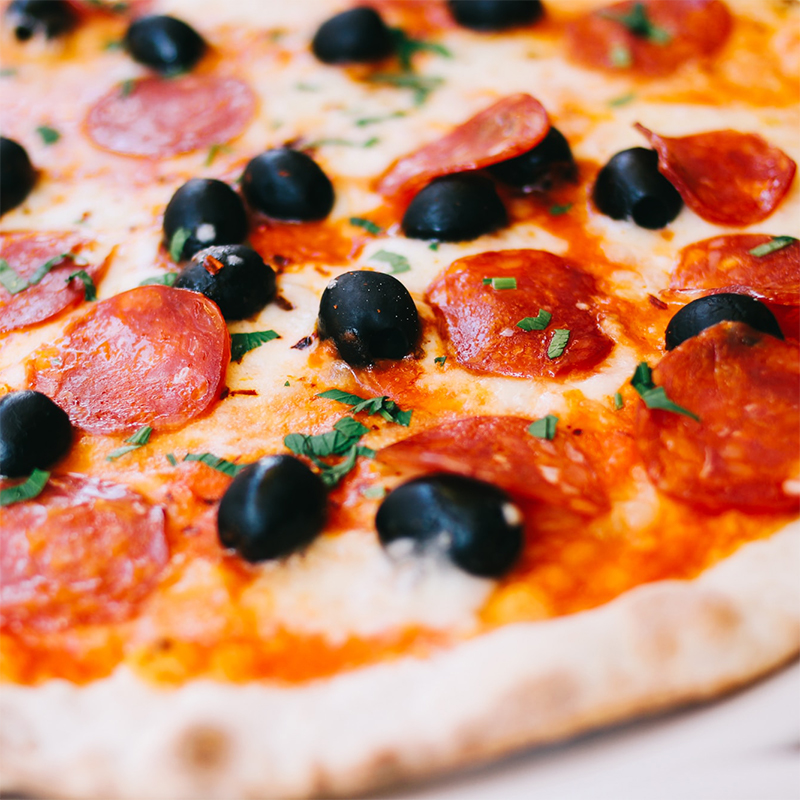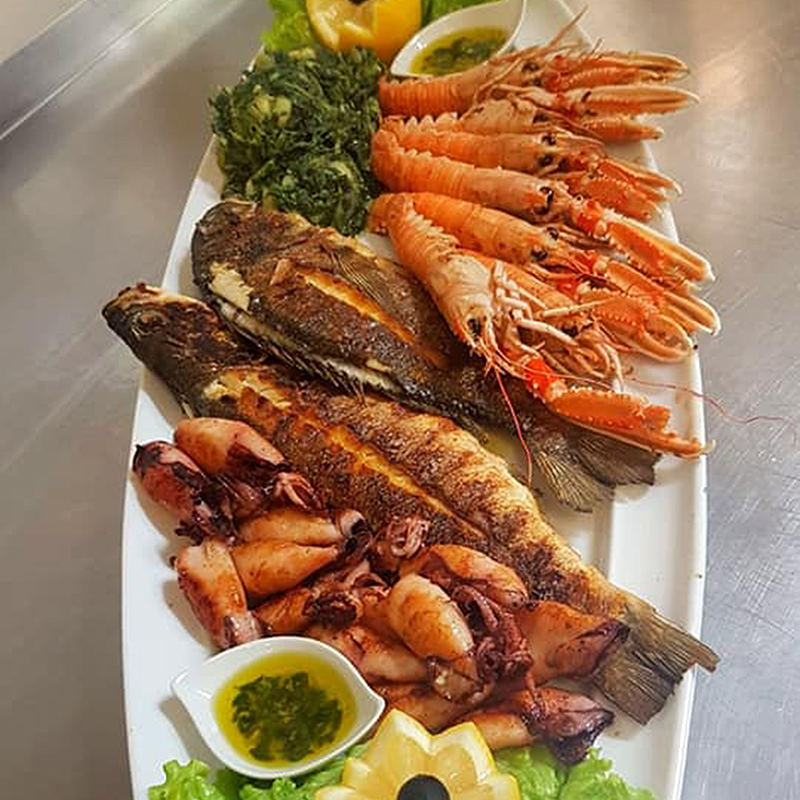 7. KONOBA BATELINA, tavern located in Banjole, is a perfect choice for those seeking an AUTHENTIC AND FRESH SEAFOOD experience. With a focus on showcasing the daily catch, the menu offers a variety of carefully prepared fish specialties. The owner's background in a fishing family ensures that the fish served at the restaurant is of the highest quality. From GRILLED FISH TO SEAFOOD STEWS AND TRADITIONAL ISTRIAN RECIPES, Batelina provides a range of options to satisfy seafood lovers. A visit to Batelina is not just a dining experience but also an opportunity to appreciate the rich culinary heritage of the region. The restaurant's commitment to quality has earned it recognition, including a place in the Michelin Guide. It is advisable to make a reservation in advance to secure your spot at the restaurant.
8. HOOK and COOK is a popular STREET FOOD joint known for its delicious seafood offerings. The menu features FISH SANDWICHES, BURGERS, AND TACOS, all made with fresh and flavorful ingredients. The restaurant has an innovative approach to seafood and street food, catering to those looking for a light seafood snack rather than a full meal. The portions are designed to be enjoyed as a quick bite or a snack, making it an ideal choice for a casual dining experience with a great selection of local craft beers. It's important to note that HOOk and Cook operates exclusively during the summer season.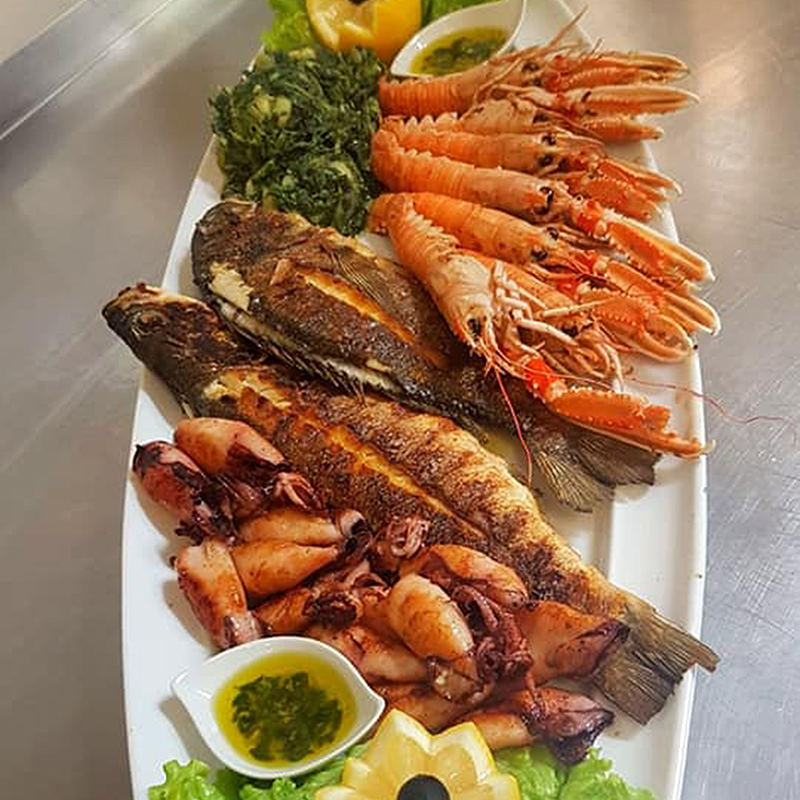 9. WINE AND TAPAS BOCA BAR is a cozy restaurant located near Pula Cathedral. It offers a relaxed atmosphere and a selection of wines and tapas dishes.  Some typical dishes include cheese and charcuterie boards, bruschetta, olives, and various MEDITERRANEAN-INSPIRED TAPAS. Restaurant operates during summer season and in that period frequently hosts various events and live music performances, adding to the vibrant ambiance. Common events are wine tastings, themed nights, and local artist showcases.
10. STREET FOOD MINI MINI is a vegan and vegetarian restaurant that offers a variety of plant-based dishes. The menu features a range of flavorful options, carefully crafted to cater to VEGAN AND VEGETARIAN preferences. Guests can enjoy dishes such as vegan burgers, falafel wraps, fresh salads, and nourishing smoothie bowls. It's worth noting that Mini Mini has specific operating hours, as it closes at 4 PM and is not open on weekends.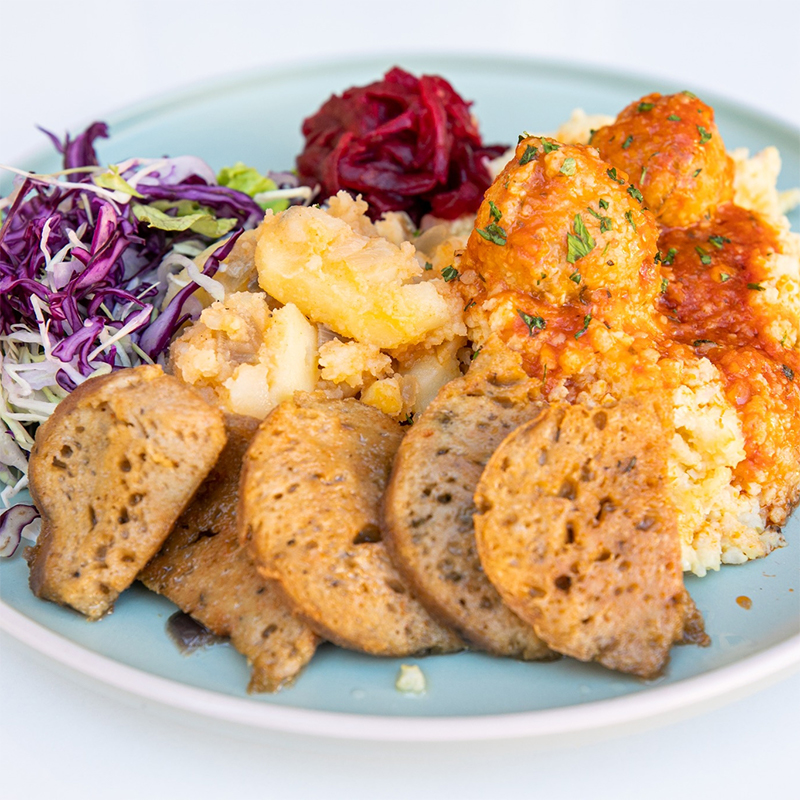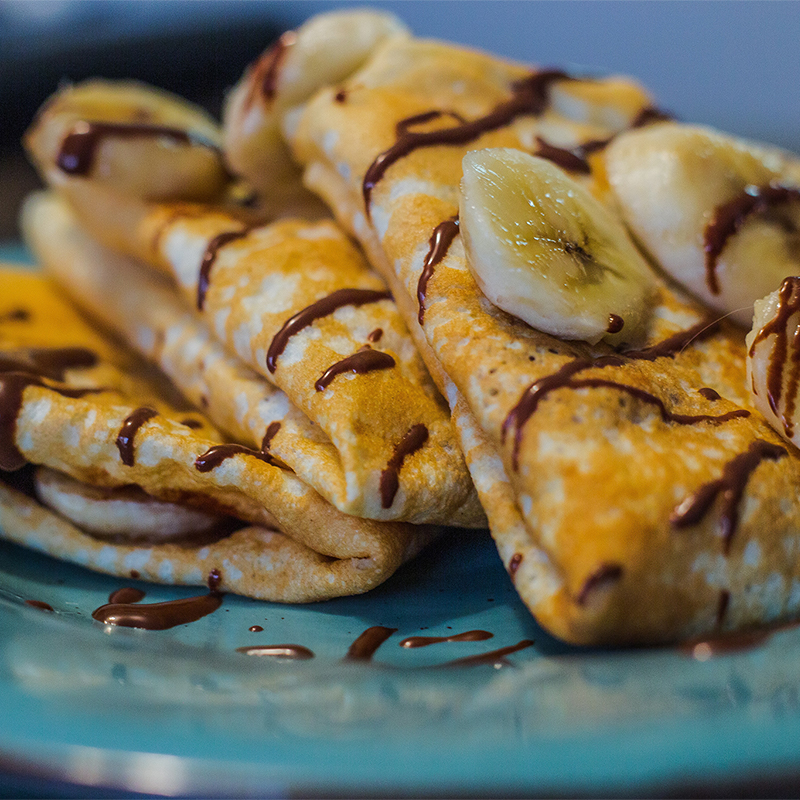 11. MARKAT is a budget-friendly eatery located in Pula's market. It serves as a CANTEEN for workers and students. The focus is on providing warm and comforting homemade dishes that cater to those on a LOW BUDGET. Menu may include hearty soups, traditional stews, simple yet flavorful pasta dishes, and a selection of daily specials. The emphasis is on providing affordable, filling meals that are prepared with care and offer a taste of homemade cooking. Whether you're a traveler on a tight budget or someone looking for a no-fuss, HOME-COOKED MEAL, Markat at Pula's market provides a convenient and affordable option.
12. PANCAKE SHOP PULAČINKA specializes in serving a wide variety of PANCAKES. With a build-your-own pancake option, you have the freedom to CUSTOMIZE YOUR PANCAKE according to your preferences. The menu features both sweet and savory pancake creations, allowing guests to indulge in their favorite flavors. From classic combinations like Nutella and banana to unique combinations with cheese and prosciutto, there is something for everyone's taste. It's a great spot for pancake lovers looking for a simple and enjoyable dining experience.